RPG: The Game
A downloadable game for Windows
RPG: The Game is a comedy RPG, being developed casually as a non-profit game.
The Plot
You play as Robert, the most boring and normal guy in the world. One day while partying with some friends, Jack realized Robert has run out of hot sauce, so he has "asked" him to go get some more. Such an errand sounds quite simple, but little does Robert know that this errand will take him through TIME AND SPAAAAACE!
The Characters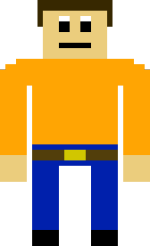 Robert
The most boring and simple person in the world, and the main protagonist.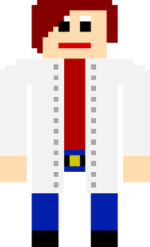 Sabrina
A scientist who's been searching for the ancient Hot Sauce of Wisdom.

The Gameplay
The RPG mechanics are just the usual stuff you'd probably expect, just simplified, such as having no equippable items, (armor, weapons, etc.) and having no need for grinding. There's also "augs" which the player can purchase to unlock new skills for both main characters.
Other Bits of Info
The game is currently still in development, but you can keep track (sorta) of what's being worked on over here at the Trello. I also have a dev blog.
Install instructions
Extract the zip file somewhere, then run "Game.exe"